Welcome to Russo Seminars
We will be breaking ground April 15 to better serve our dental
community with seminars and live surgery in Sarasota!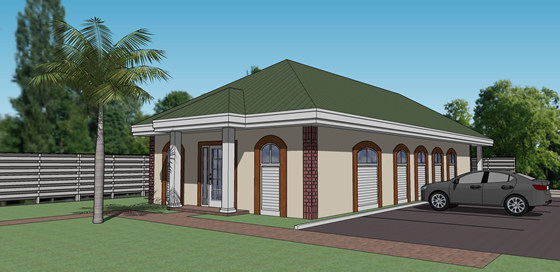 This course is designed to give clinicians the confidence to perform soft tissue grafts, appropriate flap design for full and partial thickness flaps, suturing and advanced bone grafting procedures upon returning to their offices. Our structure is a combination of in-depth lecture, over the shoulder demonstration and a hands-on workshop with models and fresh frozen cadaver heads on advanced bone grafting for implant placement. One of the unique features of our course is that we provide cone beam CT scans and Virtual Implant Placement software interpretation of every cadaver head to simulate a realistic learning experience. This is the closest thing to performing live surgery!

Each participant will receive a comprehensive manual which compiles PowerPoint slides from the lecture. This makes following the lecture more enjoyable than having to take detailed notes, and provides an excellent reference back in the office after the course. Each participant will also receive a personalized monogrammed scrub which can be worn in the lab, as well as a soft sided attaché.


JOHN RUSSO, D.D.S., M.H.S.
Charleston, SC
MUSC College of Dental Medicine
45 Courtenay Drive
Charleston, SC 29425

May 9-11, 2019
October 10-12, 2019


Phoenix, AZ
Science Care
3836 E. Watkins Street
Phoenix, AZ 85034

July 18-20, 2019






Charleston, SC

The Medical University of South Carolina
College of Dental Medicine
Charleston, South Carolina
By the Department of Stomatology
Division of Periodontics



Phoenix, AZ

Guided Implant Placement
3-D Printed Guides featuring Dynamic Guided Surgery

Sarasota, FL

February 6-8, 2020
June 4-6, 2020
August 20-22, 2020
October 1-3, 2020

Speakers: Dr. John Russo, Dr. Rick Ferguson, and Dr. Robert Emery

• Over 1200 Doctors Trained
• University Based
• Cone Beam CT Scan of Every Specimen
• 6:1 Student to Faculty Ratio
• All Faculty Surgical Specialists
• Ph.D. Anatomist Lecturing





Corporate Exhibitors:

Meisinger
Keystone Dental
Trium
Acteon
Salvin Dental
Specialties
X-Nav
LifeNet Health
Ellman
Consult Pro
Osstell
Aseptico
ellman